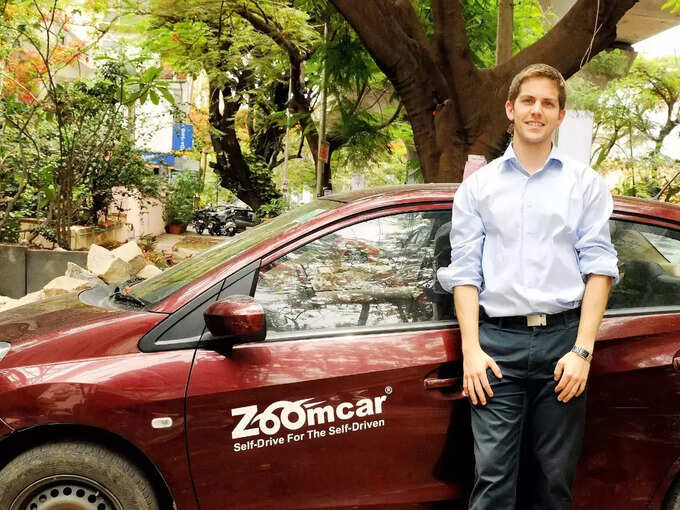 Zoomcar performs over 1 million airport journeys in India, check out the highlights of this car rental service
Bengaluru.

Self-driving car rental service provider Zoomcar in India has made a special achievement. Yes, Zoomcar, the market leader in car-sharing in emerging markets, has announced that it has completed more than one million airport journeys in India. Now, with the easing of travel restrictions, an increasing number of customers prefer the convenience of Zoomcar's hassle-free self-driving options from airports. Whether vacations, hill station trips, family visits, road trips with friends, or business trips, Zoomcar customers have enjoyed booking cars and creating a driving experience memorable.
read this too-After Grand Vitara, These 10 SUVs Are People's Favorites By Mileage, You See Some Special Things Too

Zoomcar offers delivery and pick up from airport terminals at over 30 airports in India. Metropolitan airports include Chennai, Delhi, Mumbai and Bangalore, which account for over 60% of airport bookings on Zoomcar. Customers between the ages of 26 and 35 account for the largest share of airport reservations, and most customers who make airport reservations on Zoomcar use their car for multi-day trips. There are now over 20,000 SUVs, hatchbacks, hatchbacks and other 7-passenger cars on the Zoomcar marketplace, providing unparalleled variety to customers across the country. Customers in India have now traveled over 800 million kilometers in cars booked on Zoomcar.
– Advertising –
– Advertising –
read this too-Maruti raises price of cheapest 7-seater car Ertiga, new safety features added, see July price
Commenting on the achievement, Nirmal NR, CEO of Zoomcar India said, "Zoomcar's car sharing marketplace gives people access to the most diverse collection of vehicles in India and we are delighted to announce that we have completed over one million airport journeys in India. completed. We have seen a huge increase in airport bookings over the last 6 months. Cars come with Zoomcar's Assured Delivery Promise, i.e. Zoomcar offers double money back. Our sustainable growth reflects our desire to build local solutions to meet the major challenges of urban transport in India.
read this too-These cheap electric cars from Tata and Mahindra will affect petrol car sales, to be launched soon