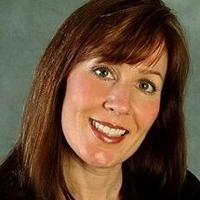 Women In Aviation is not just a one-day event | Community columns
Saturday September 24, 2022 was one of my most important and favorite days that I have experienced so far in my professional career.
This special date was the first day in partnership with North Central WV Girls In Aviation. I hope you have heard a little about this day, due to the wonderful media coverage from partners like the Times WV. This first Girls In Aviation Day was a monumental success for a host of reasons.
First, every aviation partner including business, primary and higher education, our CKB airport and others stepped up and participated with an activity, gift or by volunteering . Then, on the day of the event, at 10 a.m., children and parents started to arrive and stayed for hours! I stood at the registration table greeting everyone with such intrinsic gratitude, and I admit it, crying tears of joy at the number of people present. It was a day when my mind and heart were full and I realized that I had a mission to fulfill.
An event such as Girls in Aviation Day is an important part of a much larger and long-standing issue – how can we attract more women and girls into aviation and why aren't there? they not now? And how do we all have the opportunity to make it a reality?
Bringing more women into aviation is not a cause that interests me because I am a woman who works in this industry. Four years ago, Congress created the 30-member Women in Aviation Advisory Council in the FAA Reauthorization Act of 2018 to address the longstanding gender gap in the workforce of aviation. In May 2020, I was informed that I had been selected to be one of 30 women to serve on this council.
Our goal was to develop and provide independent recommendations, strategies, and long-term solutions to the Federal Aviation Administration to thoroughly examine the industry, identify barriers to recruitment and retention of women, and make recommendations for change. . On March 28, 2022, the advisory board submitted its final report outlining a comprehensive plan to the FAA Administrator and Congress entitled "Breaking Barriers for Women in Aviation: Flight Plan for the Future."
Looking at the general workforce today, people can see that the participation of women has increased in various industrial sectors. However, the harsh reality is that the percentage of women in the aviation industry has not changed much. For example, only 4.6% of airline pilots, 3% of aviation CEOs, and last but not least, only 2.6% of aircraft maintenance technicians are women.
In this north-central region, the aviation industry contributes over $1.1 billion annually to the economic impact of the WV economy. A significant aspect of this impact is that the majority of employers at our North Central WV airport work in the MRO sector, or maintenance, repair and overhaul sector, and rely on the employment of certified aircraft maintenance technicians. by the FAA. These world-renowned aerospace employers constantly face an uphill battle to find these highly qualified, niche AMTs to fill new job growth and fill retirements. Thus, a statistic showing that less than 3% of all aviation maintenance technicians are women, is proof that the industry continues to recruit its employees largely from only half of the potentially qualified population. And that is why Congress, and the author of this article, want to defend this mission.
After the WIAAB delivered our report to Congress, I had a moment to think, how am I, a woman who leads a small economic development nonprofit in Almost Heaven WV, going to be part of the change I want to see in aviation and aerospace? After reflection and dialogue with colleagues, I realize that I will defend this cause at the grassroots level, one girl/woman/woman at a time; one moment at a time; and take advantage of every partner that comes into my life to help me in this mission.
Even though the task seems daunting, we can read the WIAAB report and see that the data and figures are dire. To bring about the necessary changes that need to happen in yesterday's aviation culture, we must come together to find long-term solutions to rethink old systems and break down barriers. Our WV community of parents, counselors, teachers, industry and other advocates will continue to work together to learn what tools are within our reach and how to approach the aviation discussion and find experiences to prepare interested students and adults for success.
We all have opportunities in this small state to find mentors and build communities of support so those of us in WV Aviation can be part of the change we need to see in this niche of the aviation. This is critically important if we are ever to meet the workforce challenges we continue to face as we desperately continue to recruit aviation mechanics, pilots and engineers. Last FAA Administrator Steve Dickson said it best: "A diverse workforce is better equipped to keep an increasingly complex aerospace world safe. The last thing we can afford in the FAA is groupthink. Diversity makes us stronger. Women are essential to the continued safety, innovation and success of this industry. I encourage you all to read the WIAAB report, which can be found here.