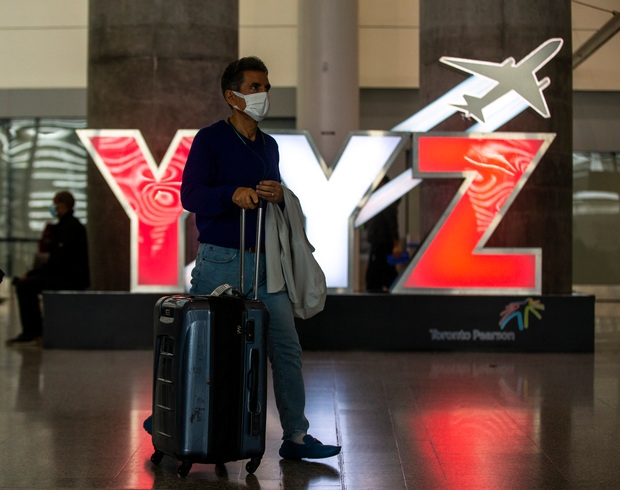 WARMINGTON: New rules for media at airport should not be allowed to fly
Approve or deny requests for news coverage? This means that only those deemed acceptable by airport staff are allowed to report the news. If they don't like a reporter's opinions or something they've reported, they'll have the power to dismiss them.
For example, I often went to the airport during the pandemic to cover delayed flights, passenger backups, COVID-19 restrictions and testing, passengers with COVID entering the country, or those quarantined. But from Monday, the airport can decide, yes or no, whether or not I can write, photograph and comment on this kind of thing or even be there!
We contacted Transport Canada, which strongly disagrees with the new GTAA rule.
"Freedom of the press is at the heart of our democracy and is a commitment of our government," a Transport Canada spokesperson told the Sun. "Pearson Airport's new media policy is unacceptable, and our office will be contacting the airport directly to express this concern."
However, the GTAA is the operator of Pearson Airport and is not part of the federal government.
"Once you have completed the form, we will review it (as quickly as possible) and decide whether or not to approve the application, effectively turning the form into a permit," the GTAA's letter said. "We will also have a GTAA employee available to accompany the teams on site.
A chaperone on a journalist is a first for a free and democratic Canada. They've also implemented the crushing rule of having to decide 24 hours in advance, which makes it especially difficult when you decide at the last minute to go out to cover something that just happened. There's nothing wrong with alerting the airport that you plan to be there, but there should never be a license or permit to cover the news.
Pearson insists that is not happening with the new guidelines.
"Hello Joe, of course you and other media are always welcome at the airport," said GTAA Communications and Media Relations Manager Ryan White. "It has nothing to do with access. This policy is simply to know who is in the building at what time for security purposes and to ensure that our passenger services representatives are informed.
But until the GTAA establishes its new media rules, it will be as credible as when transit authorities blamed massive airport congestion on rusty, untrained travelers.
If Canadians accept that the state has the power to decide who should report, they will only get what the government decides is permissible to report. It starts Monday at Pearson!