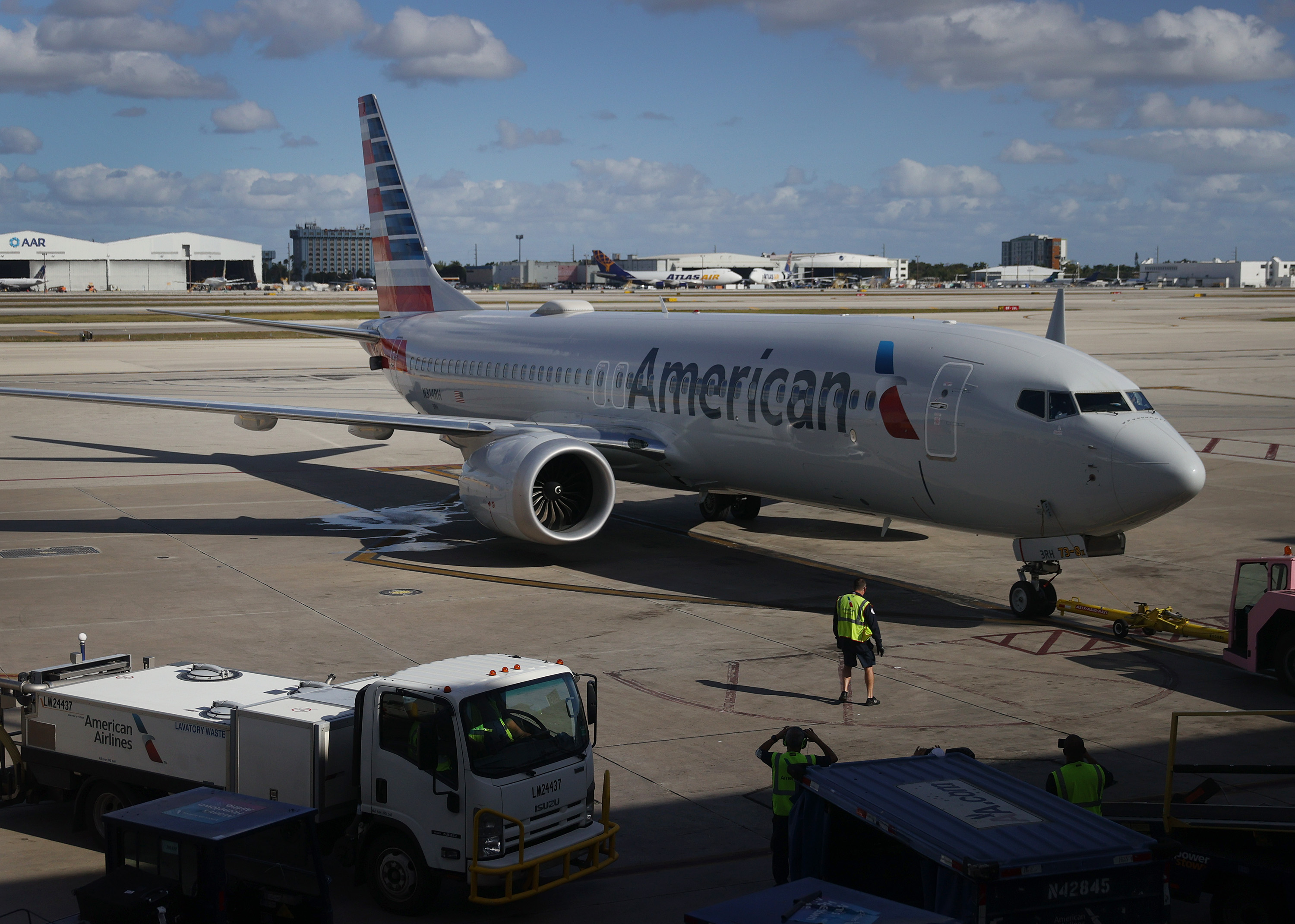 Video of the discovery by the airport crew of a stowaway landing gear viewed over 320,000 times
A video of airport workers interacting with a stowaway they found hidden in the undercarriage of an American Airlines flight on Saturday morning at Miami International Airport has been viewed over 320,000 times on Instagram.
Witnesses said the man, unidentified, appeared unharmed after the two-and-a-half-hour flight from Guatemala, according to Only in Dade, the local social media account that obtained and posted the video.
The video shows the man sitting on the ground under the gaze of airport workers, as well as the landing gear where he hid. A version was also posted on the Only in Dade Twitter account:
In the following videos posted to Dade's Instagram account only, the teams talk to the man and give him water as he continues to sit on the floor.
Miami-Dade firefighters took the man to a local hospital, according to Greg Chin, spokesperson for Miami International Airport. He added that the case is being handled by United States Immigration and Customs Enforcement.
"We received this video and spoke to the person who took it, he was very scared and it's amazing that someone survives this," said Dan Vasquez, who works at Only in Dade. United States today.
He added, "Can you imagine that kind of wind pressure?
When the American Airlines flight touched down at the airport shortly after 10 a.m., the plane was greeted by "law enforcement due to a security concern," the airline said in a press release to News week.
The airline is working with law enforcement in the investigation, the statement said.
Social media users expressed surprise and relief that the man was able to survive the flight, which flew at 33,000 feet for much of its duration, according to aircraft tracking service FlightAware.
"Thank goodness he's doing fine and hasn't frozen or choked to death," Twitter user @ 30kmillionMIA wrote.
"It's a miracle," Instagram user @ marlex_23 wrote. "It's crazy how alive he is. Desperate people do desperate things."
Although the man survived the flight, many other stowaways who hid in the landing gear of the planes died on the journey.
In January, a stowaway, around 10 years old, died on a flight to Paris from Abidjan, Côte d'Ivoire, after hiding in the plane's undercarriage . In 2019, a man hidden in the undercarriage of a plane flying from Nairobi, Kenya to London died after falling from the wheel arch in a garden.
Conditions in the landing gear can be extremely dangerous to people, and temperatures can drop to -81 degrees Fahrenheit, which can cause hypothermia.
News week contacted the ICE and the Miami-Dade Police Department for comment on Saturday afternoon, but had not received a response by post. This story will be updated with any response.