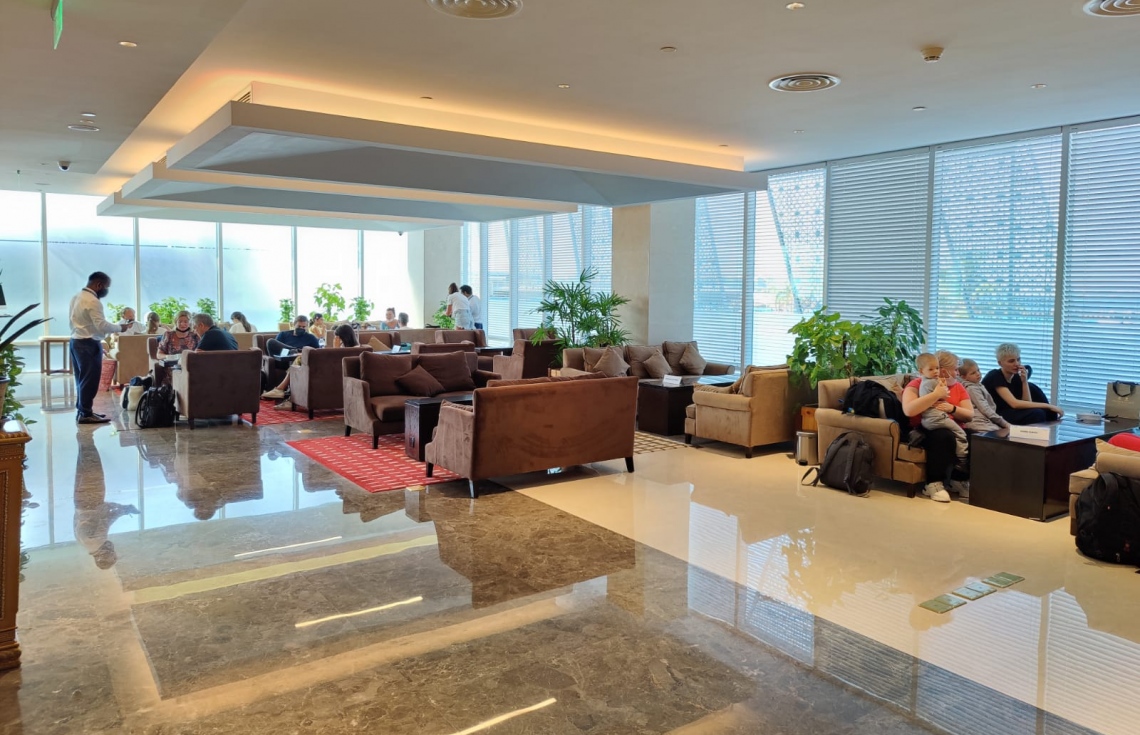 Velana International Airport opens new VIP / CIP terminal
Velana International Airport started using its new VIP / CIP terminal on Friday.
Maldives Airports Company Limited (MACL) said the terminals can accommodate up to 95 people at a time.
The ground floor of the four-story building built in the administration of former President Abdulla Yameen will be used as a VVIP lounge, to accommodate senior officials. The first and second floors will be used for VIP and CIP lounges while the top floor will be used for administrative work.
The current VIP terminal at Velana International Airport serves 65 people at a time. Along with the new VIP terminal, the old one will be demolished and a new terminal will be built there instead.
In addition to check-in facilities, the building will offer separate catering and prayer facilities. Although the building has three private lounges, only one is currently in use.
Velana International Airport development projects cost $ 1 billion. As part of the project, a new runway, a new cargo complex, a fuel fleet, a passenger terminal and a seaplane terminal will also be built. MACL said that once the project is completed, the capacity of the airport will be significantly increased and the delays in the provision of services will be ended.