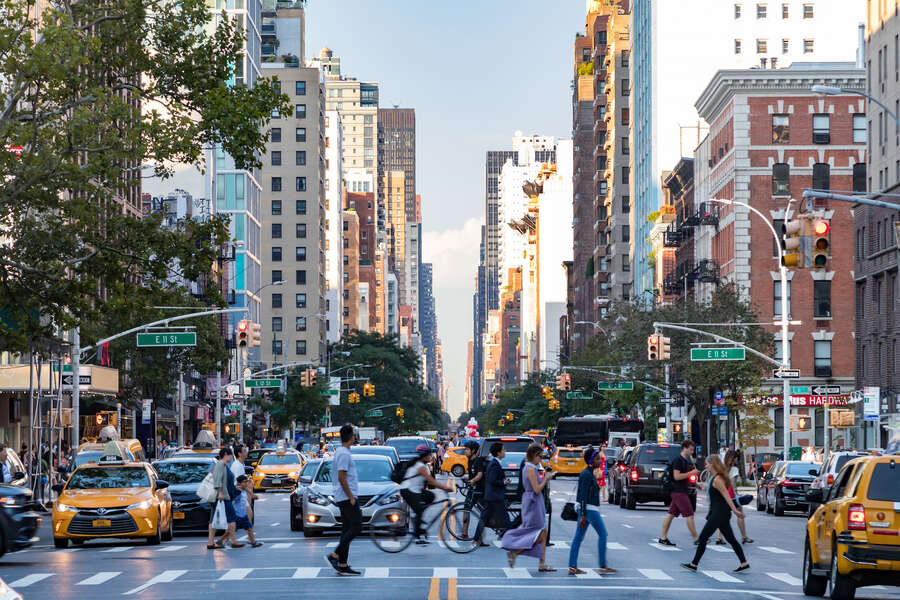 The most common noise complaints in New York City right now
Living in New York offers a lot of comforts, like being able to order food at any time of the day and night, but it also comes with some sacrifices.
In addition to being forced to endure the high cost of living and increasingly expensive rents, New Yorkers often have to deal with another challenge: the noise of the city. Complaints about loud music and noisy cars are a classic in New York, but in recent years locals have grown weary of the noise of helicopters.
A recent bill proposed by Representatives Carolyn Maloney, Jerrold Nadler and Nydia Velazquez would require the Federal Aviation Administration (FAA) and local agencies "to significantly reduce the number of non-essential helicopters", New York Daily News reports. From October 2019 to October 2020, city data shows that noise complaints about helicopters increased by 130%.
"New Yorkers are inundated with the sound of helicopters," Maloney said at a press conference. "It negatively affects their quality of life and their physical and psychological health."
According to statistics from NYC Open Data, between January 1, 2022 and today, noise complaints related to helicopters represent 4% of all complaint types. While that may seem like a small number, it comes down to 7,861 service requests versus 311 so far.
Still, helicopter-related stories aren't one of the biggest players in the noise complaints game. Complaints labeled "Residential" accounted for a whopping 54%, in comparison, with 108,988 complaints filed. The "Street/Sidewalk" category followed with 13% of service requests, while "Vehicle" noise complaints represented 10%.
Take a look at this graph showing the different categories of noise complaints since the start of 2022:
For a more specific analysis, noise complaint descriptors can help. When plotting the same noise complaint data from the perspective of the descriptor, new, more detailed clusters appear, including Loud Music/Party, which accounted for 51% of all noise complaints (101 579 requests for service against 311), "Hit/Hit". (18%) and "Speak loudly" (8%). Last on this list is "Loud Television", which is responsible for 2,087 complaints so far this year.
Here is the graph showing the distribution of noise complaints according to their descriptors: