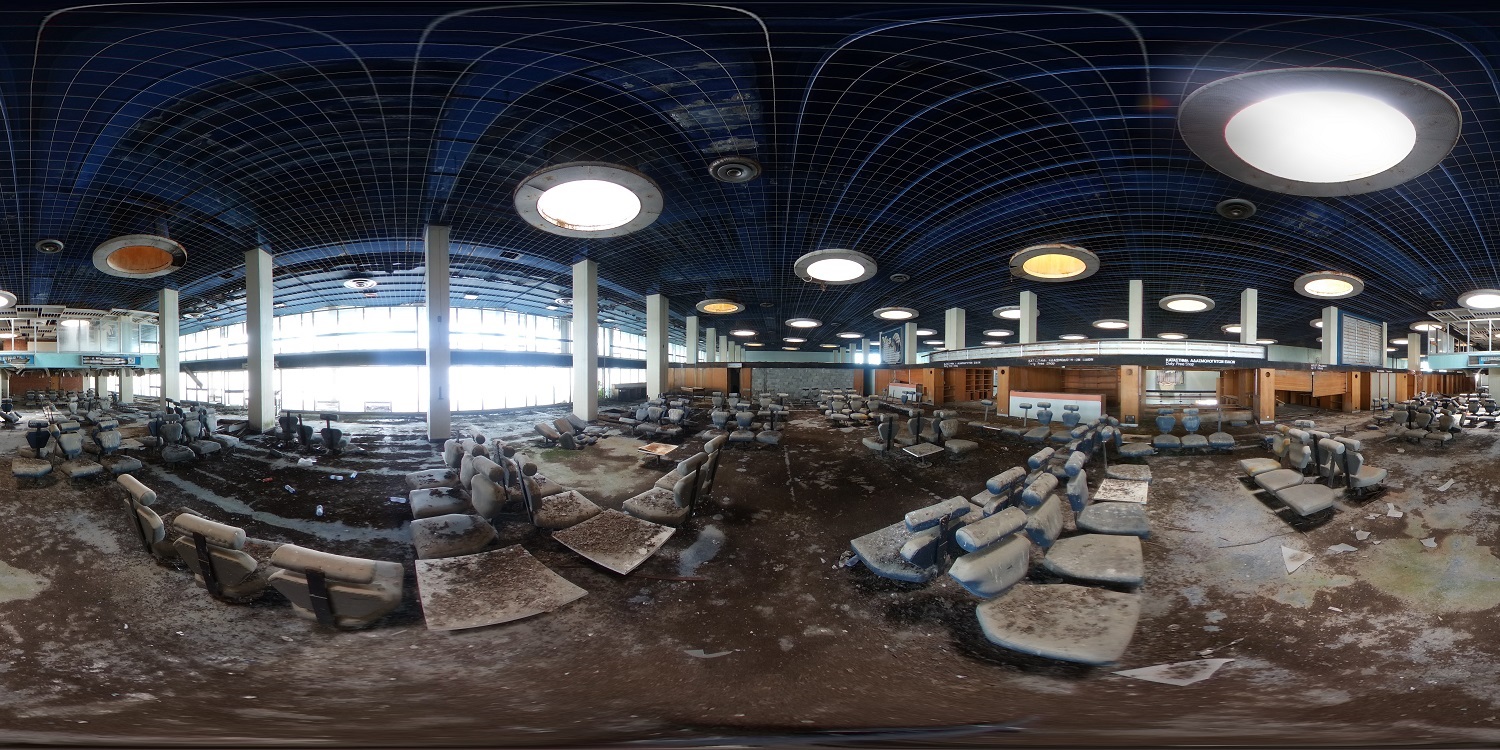 Researchers rediscover the spirit of the former Nicosia airport
Researchers from the Cyprus Institute have completed a full scan of the former Nicosia International Airport, which has been inactive since 1974 as it is located in the UN buffer zone.
The project was carried out by researchers from the Center for Research on Science and Technology in Archeology and Culture (STARC) and the Center for Climate and Atmospheric Research (CARE-C), with support from the Force des United Nations for Peacekeeping in Cyprus (UNFICYP).
The NIC project (named after the IATA code for the airport) focuses on an interdisciplinary 3D modeling and visualization process developed to create interactive applications for virtual tours, as access to the airport terminal is today hui considered dangerous due to years of neglect and lack of maintenance.
In the initial phase of the project, the internal and external structures of the main terminal were digitally mapped by terrestrial laser scanning by the Andreas Pittas Artistic Characterization Laboratories (APAC Labs) of the Cyprus Institute.
For the digitization of the tarmac, the two intersecting tracks and the roofs of the buildings, a special survey by photogrammetric drone allowing the creation of 3D models from 2D images, was carried out by the team of the Research Laboratory on Institute unmanned systems (USRL) under the direct supervision of UNFICYP staff.
The aerial survey was carried out using the new fixed-wing unmanned aerial system (UAS) developed by USRL, optimized for the acquisition of aerial images of large areas.
At the same time, a panoramic imaging campaign was carried out in all accessible areas of the main terminal, the control tower, the hangar and three planes seated in the premises of the airport.
These materials will be used to create a virtual tour, freely accessible via a dedicated web page.
All the data collected will be processed by the Cyprus Institute Virtual Environments Lab, to create an immersive experience of remote visit of the inaccessible spaces of the terminal.
But the goal of this project goes beyond simply capturing the physical structure of the building, as it also aims to recapture the spirit of the airport terminal, which is an iconic building for the two communities on the island. .
To this end, the Cyprus Institute project team invites people who have worked in the airport to get in touch by e-mail at: [email protected], with the main purpose of recording audio / video material for inclusion in the narration platform.