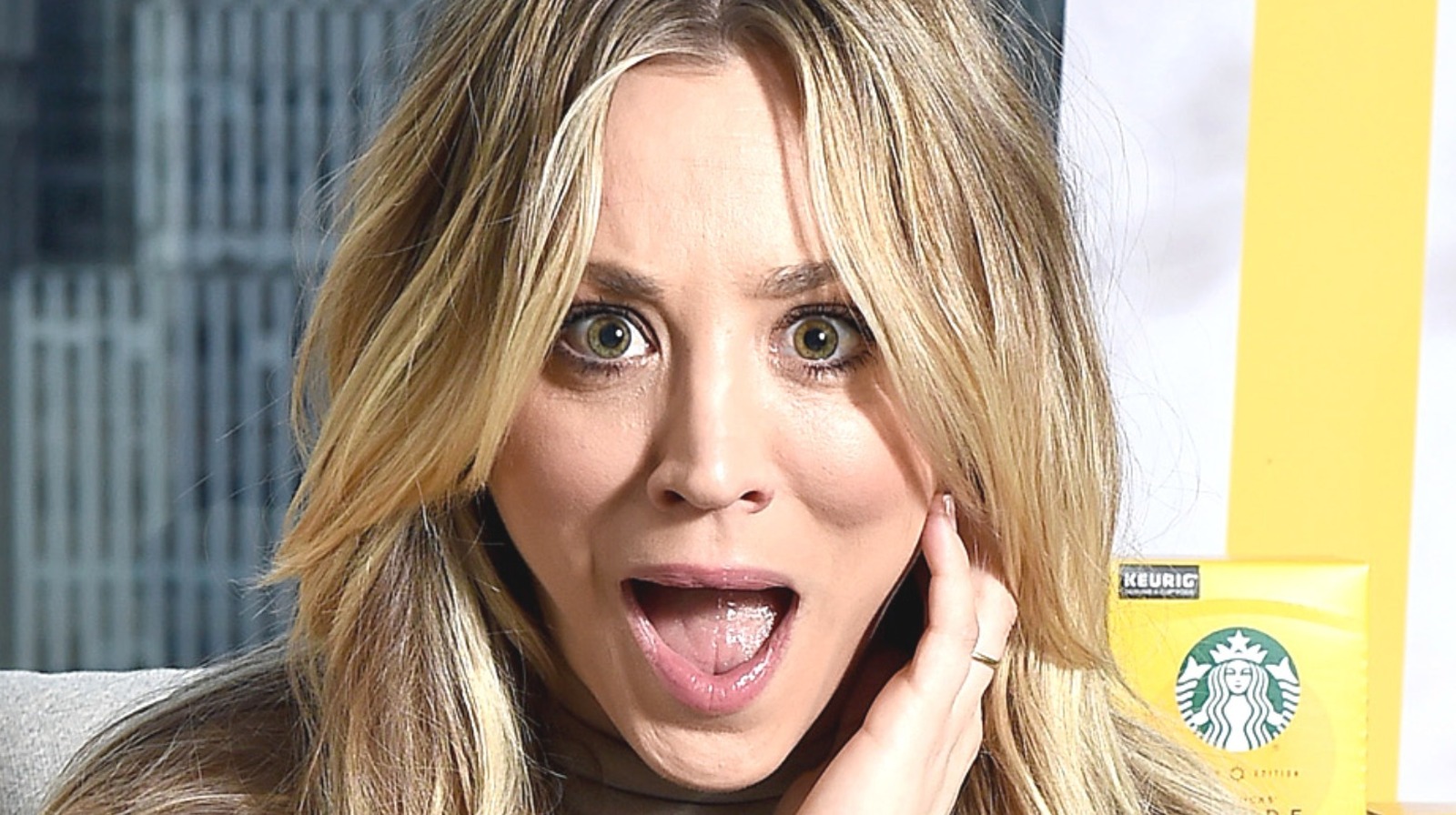 Kaley Cuoco's Favorite Big Bang Theory Episode Might Surprise You
In the TV Insider interview, Cuoco shared that she liked "Big Bang Theory" Season 2, Episode 11, "The Bath Item Gift Hypothesis," and Season 7, Episode 3, "The Scavenger Vortex." The actress explained that she loved "The Scavenger Vortex," which focused on Penny and her friends competing in a messy treasure hunt, "because it involved the whole cast." She then noted that "The Bath Item Gift Hypothesis" marked the first time Sheldon Cooper (Jim Parsons) hugged Penny. "It was a watershed moment between them," Cuoco added.
In the episode, Sheldon, who is not a fan of physical affection, kisses Penny after unwrapping her thoughtful Christmas present. The gift in question is an autographed cloth towel from "Star Trek" star Leonard Nimoy, which reads "To Sheldon, live long and prosper." After Penny explains that Nimoy used the towel, the senior theoretical physicist excitedly remarks that he can use the gift to clone the actor. Not only does Sheldon kiss Penny back, but he also presents her with several baskets of lotions and soaps.
Cuoco referred to the scene as an example of her character's kindness to her husband's socially awkward friends. "She was always nice to [the guys]. That's why she later got to laugh at them and joke around with them because she deserved it because everyone knows how much she loves them," the 'Harley Quinn' actress said. .