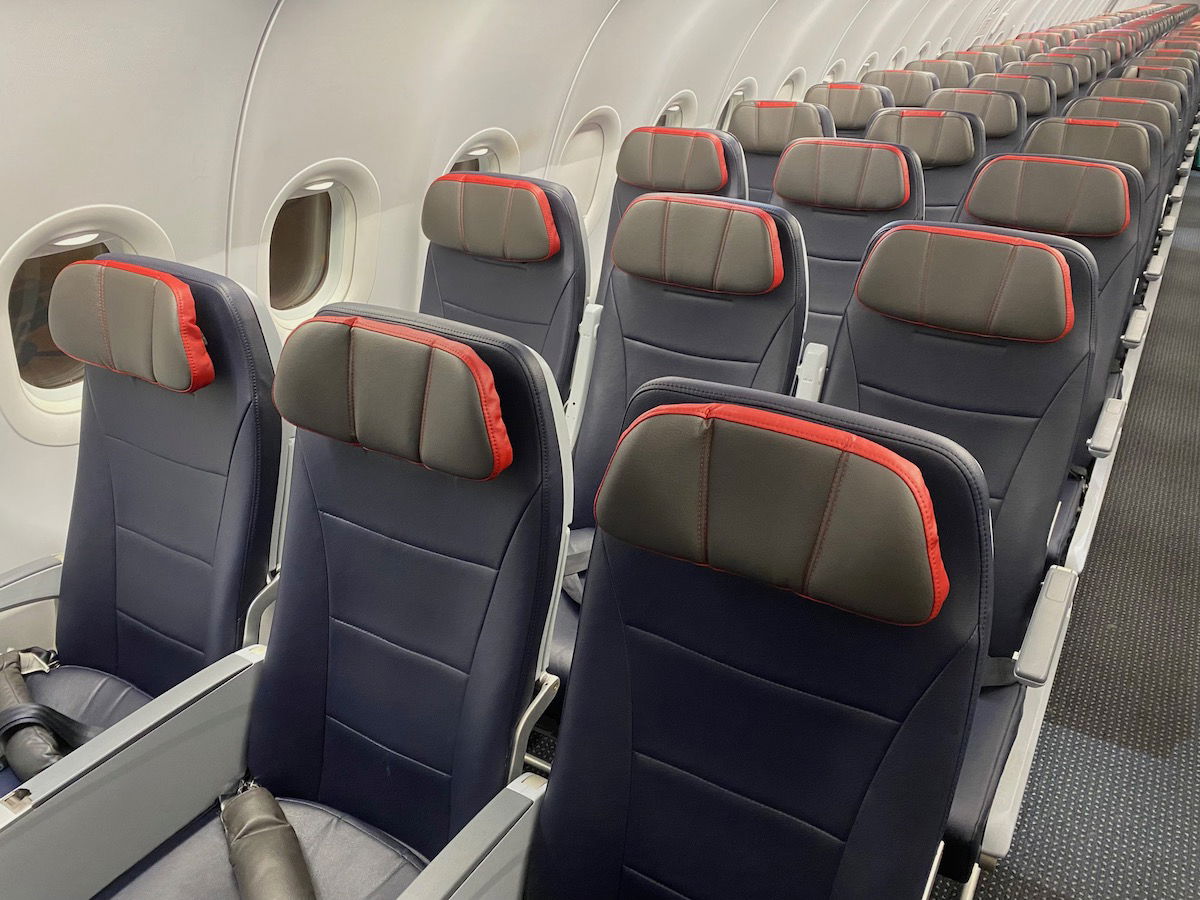 Jerk gets fired for American Airlines Rant
We see quite a few people having meltdowns on planes (not as many as at the start of the pandemic, but still). This one is oddly satisfying, in terms of the person getting what they deserve…
American Airlines passenger launches racist and homophobic rant
On Tuesday, a man was traveling on an American Airlines flight from Philadelphia (PHL) to Dallas (DFW). He ended up being removed from the plane because he was allegedly "inappropriate" towards the woman sitting next to him.
When it was decided he would be removed from the plane, the man collapsed. He allegedly used the "n-word" repeatedly and loudly towards the flight attendant, and that's when the video recording began.
The guy went on an epic rant at the time, while acknowledging that he was a "little" drunk:
"Are you gonna kick me out of this fucking flight with all these f*ggots?"
"It's a fucking black bag, yeah obviously I'm a white man who chose a fucking black bag because I'm racist."
"I'm gonna get off the fuckin' plane with you liberal f*ggots."
"I hope all you f*cking liberal f*ggots crash the fucking plane you f*cking f*ggots."
"I'm a chemical engineer, I work for GlaxoSmithKline. I'm about to quit this fucking job this week, to contact the company, one of the most f*ggot companies in the world.
You can see the video for yourself below (although it obviously has bad language, so watch it at your own discretion).
My two takeaways from this incident
Big credit to American Airlines flight attendants for how they handled this situation. They defused the conflict and were incredibly calm, even though this guy kept crossing the line, verbally attacking the stewardess.
Too often we see crews escalating situations or getting down to passengers, but that's not the case here. I hope American recognizes the flight attendants for the way they acted here and uses this as an example of how flight crews should handle situations.
Then, interestingly, a few days after the incident, GlaxoSmithKline announced that this particular employee was no longer employed with the company. Admittedly, he claimed he planned to quit the following week – it's unclear whether that was true or not.
I'm usually hesitant to share stories like this because often people have some sort of mental health issue that causes them to act out of order.
In this case, the guy recognizes that he is "a little drunk" and, in the end, the alcohol often reveals the truth. I'm pretty confident that his hate speech reflects what he really feels, even if he has to cover it up most of the time. You don't just make homophobic and racist tirades for no reason. It is not normal.
I also don't understand when people try to "flex" their work while going on an embarrassing rant like this? Like, is he trying to point out that he's a posh, well-paid racist and homophobe, or how exactly is his career choice a defense for his actions?
At the end of the line
A man has been expelled from an American Airlines flight after making several racist and homophobic remarks. Although the man admitted he was drunk, that of course doesn't excuse his behavior, and he clearly has race and sexual orientation issues.
This guy deserved to be fired. He claims he intended to quit anyway, but hopefully this behavior will be brought to the attention of where he works next.