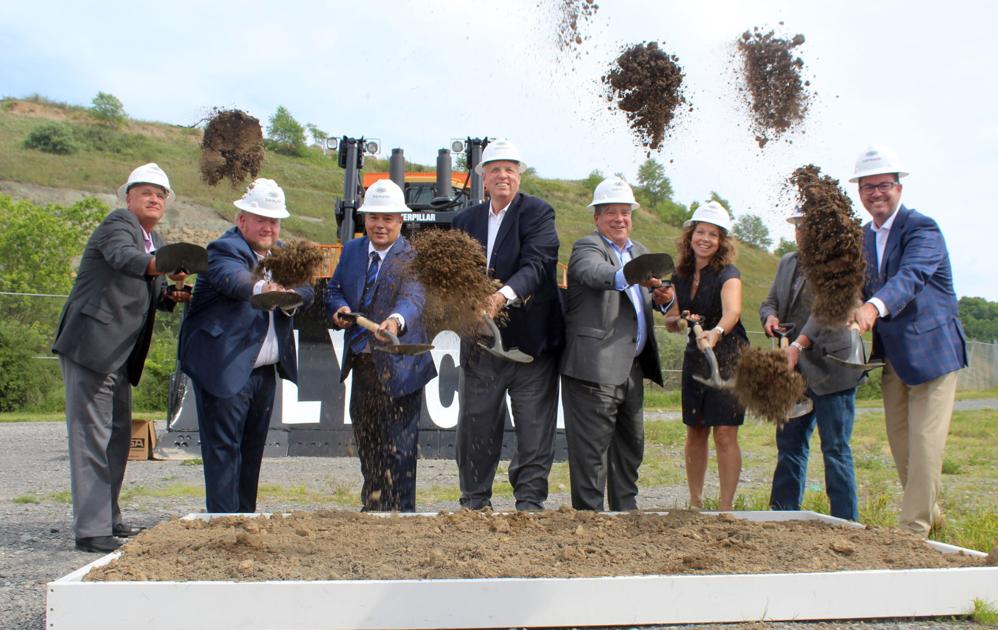 Governor Jim Justice Helps Mark Start of North Central West Virginia Airport Terminal Project | VM News
[ad_1]
BRIDGEPORT, Va. (WV News) – Governor Jim Justice joined members of the Benedum Airports Authority on Friday afternoon to mark the first official step towards construction of a new terminal at North Central West Airport Virginia.
Justice, along with local officials and dignitaries, participated in a groundbreaking ceremony for the airport's "Move that Mountain" project, which will see approximately 3 million cubic feet of land leveled to make way for construction of the terminal. .
The excavated material will be used to fill two valleys, creating a development-ready space for the terminal, taxiway and parking lot directly adjacent to W.Va. 279, as well as 50 acres with direct access to the taxiway. for commercial and industrial use, according to airport officials.
Deputy airport manager Shawn Long said the project will give the airport the ability to continue to expand its commercial service.
"If any of you have traveled this summer or been to the airport recently, you have certainly noticed that our terminal is at full capacity and our parking lot is definitely full," he said . "All of this growth means we need a bigger terminal. "
Bridgeport Mayor Andy Lang, who sits on the airport authority's special projects committee, said he and the rest of the committee have been working for more than three years to move the 'Move that Mountain' project forward.
"It involves all of those who are sitting here and those who are not here to carry out this project," he said. "I just want to thank everyone."
Harrison County Commissioner David Hinkle said construction of the terminal would increase the airport's annual economic impact, which already exceeds $ 1 billion.
"Once this is completed, we think we will see more growth when it comes to flights," he said. "The terminal will have four doors, and we hope to be able to occupy four doors at this airport. We find it exciting.
Justice, who backed a $ 20 million project fund for the construction of the terminal, said he hoped the state's investment would serve as a catalyst for further development.
"In the end, the $ 20 million – I hope and pray – will be just a drop in the bucket," he said. "Because there is so much potential, it's out of the ordinary. This airport, with the amount of potential growth in this area here, can absolutely be the engine that makes this thing take off as nobody's business.
Friday marked the second time in as many weeks that Justice had traveled to Bridgeport Airport to celebrate the start of a major project.
Last week he attended an event hosted by Mitsubishi Heavy Industries Regional Jets. MHIRJ plans to build two new hangars covering more than 100,000 square feet – a $ 19.1 million project that could create up to 800 new jobs in the area, according to company officials.
Justice called MHIRJ's plans "monumental" to the economy of north-central West Virginia.
"They are on their way to 800 jobs at this facility here," he said. "What is happening at this airport is incredible because there is so much potential growth, it is out of the ordinary."
[ad_2]