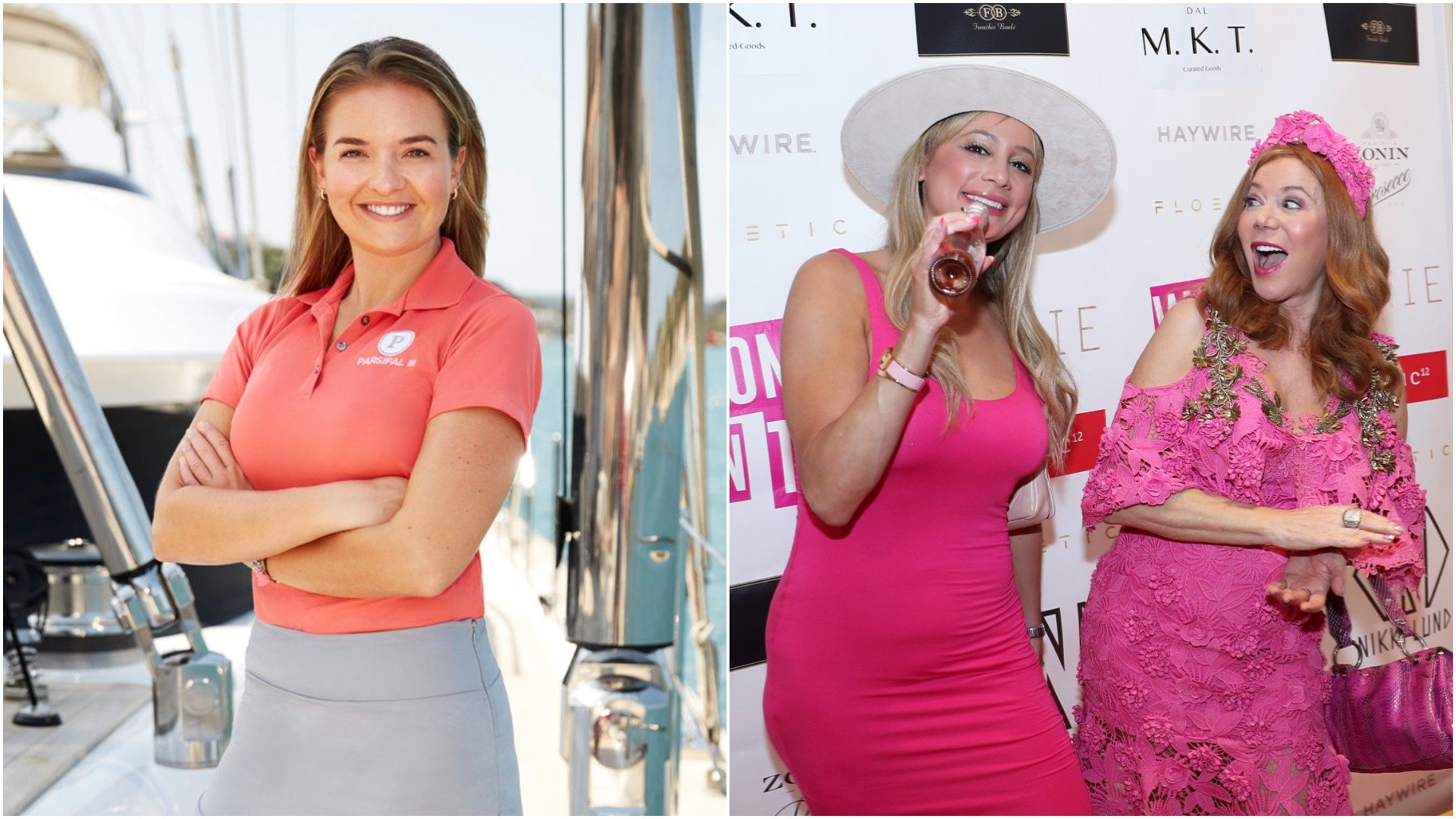 Erica Rose's mother savagely slapped Daisy and Captain Glenn on social media
Sailboat under the bridge's Daisy Kelliher has revealed Erica Rose's mother Cindi trolled her and captain Glenn Shephard so badly on social media that she cried when she planned to return this season.
Although they were tested, Daisy said Erica and her mother remained friendly with the crew after last season. But a shocking message Cindi posted about her and Glenn changed everything.
Erica blasted Daisy after their first Sailboat under the bridge The Season 3 episode aired calling it two-faced. Although Daisy observed that Erica and her friends weren't particularly nice to each other last season, she had no problem with her. "I didn't have a problem with them directly until I saw things written about me mostly from Cindi, and I had also heard things said about me on a podcast that Erica did," shared Daisy on it. pita festival Instagram.
Daisy shared the message Cindi posted about her. "All the crew worked hard except for Captain Glenn and Daisy, who I think were there to create fake rocking ships and try to pretend he, she, yacht royalty was working" , read Daisy. "Daisy gave people orders, but I never saw her work."
Cindi demanded an apology and added, "Daisy told us to invite you to our women's empowerment dinner. We really had nothing in common with you. I doubt you like art, literature, music. family, medicine, law. Even culinary skills – she's talking about Glenn," Daisy continued to read. "What would we talk about? That you were an older, established bachelor who likes to be alone? your part to deny our manners. You're 50 and you should already know how to go about it. Asking people to pay over $25,000 per person and telling them it's a luxury trip and showing us activities and complaining about us behind our backs is so immature and then expecting tips which we generously tipped.At least we have manners.
Cindi lied and slandered them
Daisy said that this message infuriated her. "So when I saw that, it made my fucking blood boil," she said. "Because it's lies, it's slander. It's crazy. And I didn't respond. I said nothing. I did not do anything. Adding: "And then obviously I find out they were coming back."
"As far as I was concerned, I had to serve and put a smile on my face to people who I think are complete bullies," Daisy continued. "They are everything I hate on social media. I hate liars, I hate makers. I hate people who use social media as a platform to spread gossip. And they are everything that I think represents is horrible in the world and horrible on social media.
"That's why I was upset that they came. Not because of their behavior on the boat last year, but because of what they specifically wrote about me on social media," he said. she added, "And yes, I cried. I was very upset and obviously everyone can see why. Because they are horrible, horrible people.
As for Glenn, he wasn't thrilled that Erica and Cindi were planning to go back to Sailboat under the bridge. "Well, Glenn, yeah, I don't think he was very happy that they were back. But yeah, he was like, whatever Daisy, they're crazy. Don't let it get to you," Daisy said.
Someone from 'Below Deck' charter group left after being kicked off plane
Daisy also shared what she learned about the Under the bridge the arrival of guests, which included the departure of their flight. She spoke to production and Erica about the incident. "What's happened is I think Chuck and Erica went first class. I don't think Cindi is thrilled about that and says she's as legit as she obviously thinks. I think she kept going up first class, which is like a no-no," Daisy said.
"And I think she kept going up there. And at one point Chuck was sleeping and Cindi wanted her omelet and came over to get her omelet," she continued. Daisy doesn't think they were kicked off the flight because they were anti-mask, but the stewardess was frustrated with Cindi.
"And I think Chuck woke up and was extremely drunk. I think they were both very rude, very unfriendly and I imagine quite aggressive. So yeah, it was an omelet, but it It was their behavior and perhaps a threat they felt.They were removed from the flight and Daisy said the abuse continued at the airport.
Daisy added, "A friend of theirs at this point had decided to leave and not come on the charter" because of Cindi, Erica and Chuck's over the top behavior.
RELATED: 'Sailboat Below Deck': Erica Rose's Husband Says Chief Marcos' 'Rude' Complaint Was 'Written'