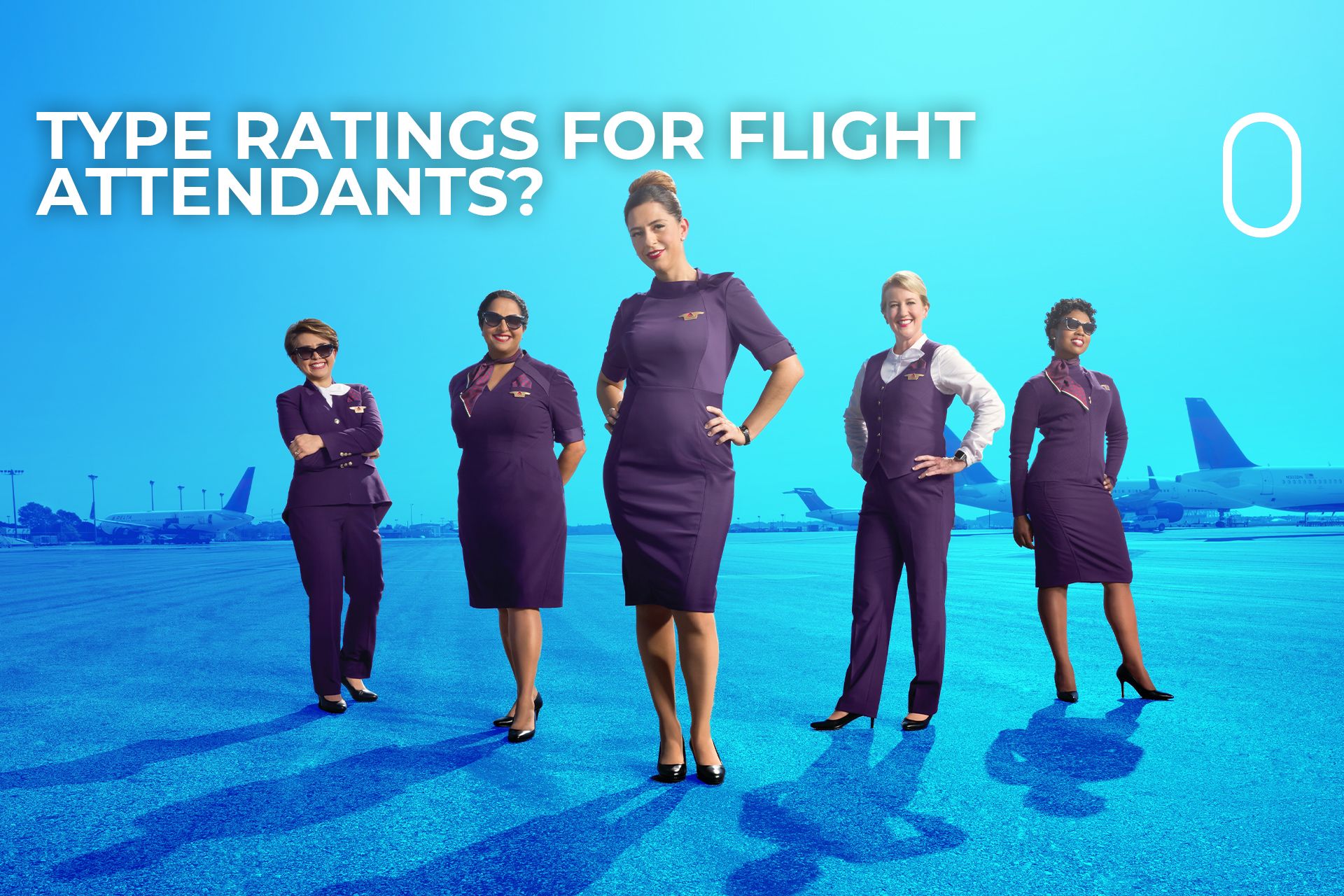 Do cabin crew have type ratings for certain aircraft like pilots?
cabin crew are type-qualified like pilots, but while pilots primarily hold one or two types of aircraft at a time, cabin crew may hold up to three or four types. It depends on the Airline company, what aircraft they have and what their operational requirements are. If they have bases in many cities, that can also be a factor. When 3 or 4 types are held, these must be of the same plane type or within the same family of aircraft.
Several fleets
Many airlines will have their type of cabin crew assessed across multiple fleets and a mix of widebody and narrowbody aircraft for maximum operations. An example of this would be Qatar Airways, which operates Boeing 777, 787 Airbus 350, 380 and Airbus 320 and 321. So a crew member can operate the B777, 787 and A320, 321, in this case or A350, 380 and A320, 321. The A320/321 are part of the same family and the B777 and 787 are another family. Emirates only operates the A380 and B777, although it operates both long-haul and short-haul routes.
Single or separate fleets
Some airlines which have separate fleets like short haul and long haul, for example British Airways have the A319, 320 and 321 for short to medium haul and the A350, 380, B777 and 787 for longer journeys. Budget airlines tend to operate only one or two types, Flydubai only uses the B737 MAX, which reduces training costs for pilots and cabin crew. Easyjet has the A319, 320 and 321, which again are all from the same family, so it's easier to get across train cabin crew on all types.
Training requirements
Cabin crew must complete an aircraft type specific training and conversion course before operating on an aircraft. The operator or airline is responsible for aircraft-specific training and operator conversion training, but if the airline does not have its own training facility, it may be outsourced to a cabin crew training organization. Courses are not transferable between airlines as the aircraft may have a different configuration and different emergency equipment locations. Standard operating procedures may also differ.
Specificities of the training
Conversion training must cover operation of doors, slides and rafts, emergency equipment, communications, oxygen systems, and location of equipment on the aircraft type. Operator conversion training includes emergency procedures, safety equipment, standard operating procedures, cabin layout, fire and smoke. Underwater drills, CRM, dangerous goods, aviation medicine and safety are also covered in cabin crew training, but not specifically in aircraft type training. The experience and training records of cabin crew members may also be taken into account.
These types of Airbus aircraft belong to the same family. Photo: Airbus
Variants
As stated earlier, aircraft families help decide which aircraft type training is appropriate for cabin crew. For example, the A318,319,320 and 321 are from the same family. The A330 and A340 including variants (A330-200/300, A340-200/300 and A340-500/600) are another family. Determination of variants depends on the similarity of exit doors, type-specific emergency procedures, and location of safety equipment.
Comparison
Although the B737 and the A320 carry a similar number of passengers, have a similar internal layout and are similar in size, they can never be considered the same family. The operation of the door is completely different and the safety equipment is not always the same. There may be different types of fire extinguishers, balaclavas and life jackets, for example, and some emergency procedures may also differ on these types of aircraft.