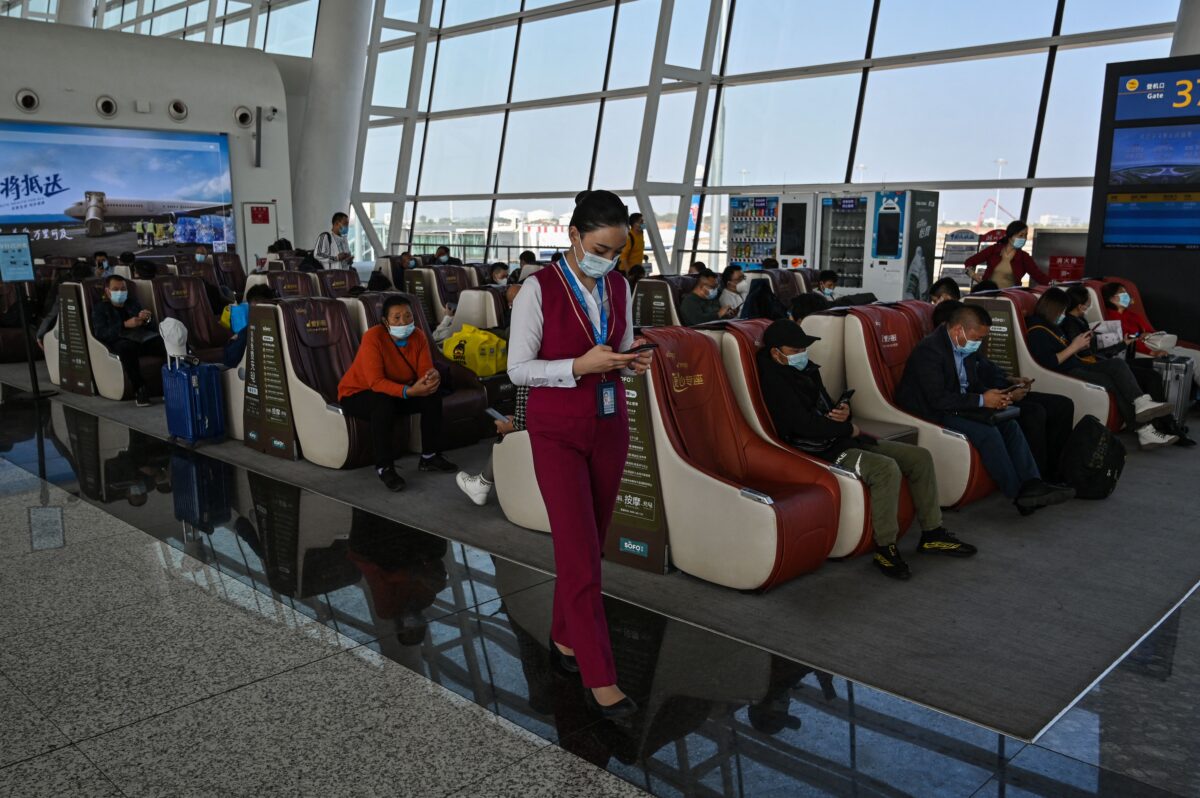 China's massive flight cancellations spark speculation of political unrest
The recent widespread cancellations of domestic flights across China have drawn international attention, leaving many wondering what the reason might be.
Large-scale flight cancellations have happened before when major events took place at the highest levels of the Chinese Communist Party (CCP). Now, the same situation seems to have happened again in the run-up to the 20th CPC National Congress (starting Oct. 16), sparking international concern over unrest in Beijing's highest political circles.
On the evening of September 21, a screenshot showed billboards at various airports canceling a large number of flights across the country that was broadcast on Chinese social media. Many netizens have discussed what could be the reason.
According to data collected by netizens in different regions, as of 10:35 p.m. that evening, 9,583 flights were canceled in China, reaching a cancellation rate of 59.66 percent.
Cancellations not only occurred at the busy air travel hubs of Beijing, Shanghai and Shenzhen, but also at three airports in China's western provinces: 539 flights were canceled at Longdongbao Airport in Guiyang, in Guizhou province, with a cancellation rate of 99%. ; 157 flights were canceled at Gongga Airport in Lhasa, Tibet, with a cancellation rate of 98%; and 752 flights were canceled at Tianfu Airport in Chengdu, Sichuan Province, with a cancellation rate of 87%.
In addition, the flight cancellation rates of Urumqi Diwobao Airport in Xinjiang, Tianjin Binhai Airport, Harbin Taiping Airport in Heilongjiang Province and Chengdu Shuangliu Airport in Sichuan were all above 50%.
No official explanation
A Chinese netizen wrote, "I bet a major incident happened. Otherwise, how could so many flights be canceled in peacetime? »
So far, there has been no official explanation for the flight cancellations, but Chinese online media have claimed that a high rate of flight cancellations has been the norm since the COVID-19 outbreak.
On September 21, the CCP held a seminar on national defense and military reform in Beijing. CPC chief and Chairman of the Central Military Commission Xi Jinping called for the military to 'focus on preparing for war' but did not attend the meeting in person, according to a video released by China Central TV, the regime's mouthpiece.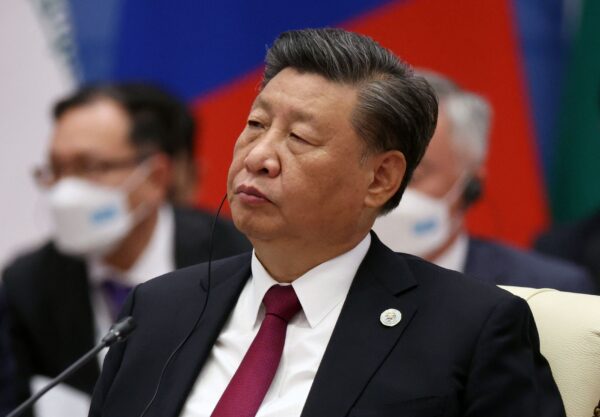 Chinese-American commentator Chen Pokong said on his YouTube channel on September 24 that flights were unlikely to be canceled due to the pandemic, and there were no signs of an immediate attack on Taiwan. Based on the fact that prior to the 18th and 19th CPC National Congresses, there had also been incidents of large-scale flight cancellations, he suspects this was the result of political struggles.
Flights to Shenzhen canceled in 2020
On March 5, 2020, Chinese media reported that flights from Shenzhen to Beijing, Shanghai, Nanjing, Hangzhou and other cities had been canceled, and several flights from Guangzhou to Hangzhou had also been canceled for "public security reasons". ".
At the time, a video was circulating on the Chinese Internet showing a military plane crash in Wuqing District, Tianjin on March 5 that year. With Tianjin adjacent to Beijing, the incident sparked widespread speculation and was linked to flight cancellations. Some even suspect that it was a "repeat of the Lin Biao incident".
The Chinese regime's decision to suspend flights this time is very similar to the situation when former Party heavyweight Lin Biao tried to flee to the Soviet Union, according to commentator Chen Pokong.
On September 13, 1971, a plane crashed in Wendul Khan, Mongolia, killing all nine people on board. Chinese central authorities said Lin, his wife and son were victims of the fatal accident as they fled to the Soviet Union. Soon after, authorities said Lin had planned a military coup to assassinate Mao.
Lin had a distinguished military career during the Chinese Civil War and later played an important role as Mao's right-hand man after the CCP took power in China. In April 1969, when the 9th National Congress of the CCP adopted a new Party constitution, it named Lin as Mao Zedong's "intimate comrade in arms and successor".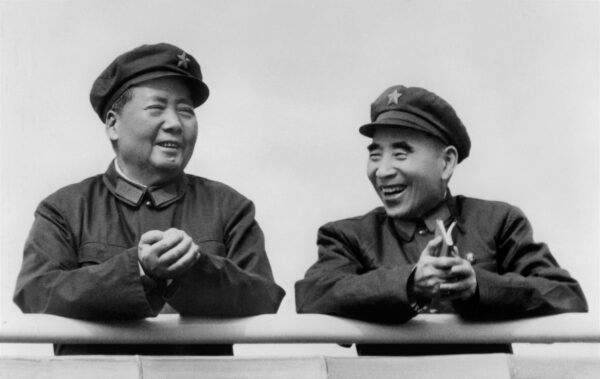 According to Chen, Mao and then Chinese Premier Zhou Enlai plotted to force Lin to escape.
"At the time of Lin's flight, airports across China, including lights, were shut down so that Lin's plane had no place to land. His family had to fly north," Chen said.
On September 12, 1971, the day before the crash, the pilot who was flying the plane was ordered to fly to Beidaihe around 6 p.m. At around 9:50 p.m., Lin's daughter, who was a fanatical fan of Mao and Zhou, reported to the CCP Central Committee that her parents and brother were trying to leave China and asked Zhou to stop them from boarding the plane. Zhou agreed and immediately reported to Mao.
According to a book published by Chinese authorities chronicling the incident, Zhou advised Mao to order a nationwide flight ban. Additionally, army units were immediately stationed at airports, setting up barriers to prevent all aircraft from taking off, in the name of preventing air attacks and air landings from the Soviet Union.
The CCP kept silent about Lin's death for over a month and finally announced it on October 24.
Lin's reasons for fleeing China, as well as the plane crash that killed everyone on board, have been obscured by the CCP for over 50 years and remain a mystery.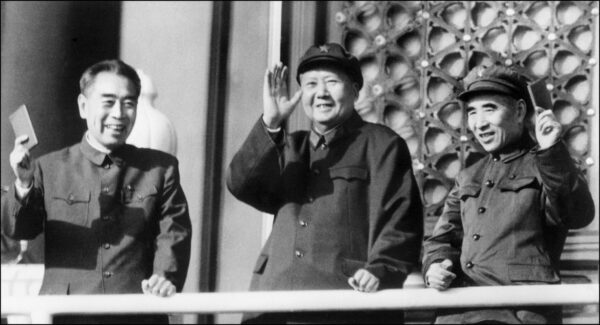 12 airports ordered to suspend Zhou Yongkang's seizure operation
In late July 2014, news spread on the Chinese internet that 12 airports in eastern and central China would experience delays for a period of 26 days, from July 20 to August 15. Earlier on July 14, Shanghai had already experienced serious flight delays.
A Chinese civil aviation insider later confirmed to Beijing News that the information was basically true, but it was not convenient for him to divulge the specific reasons. He only revealed that the delay will mainly affect flights in eastern China and the southeast coast.
On July 24, 2014, the Civil Aviation Administration of China (CAAC) said the flight delays or temporary cancellations were due to a combination of factors, including thunderstorms and routine military exercises.
In late July 2014, overseas Chinese media Boxun reported that the military drills and flight cancellations were linked to news of the prosecution of Zhou Yongkang, a former member of the CPC Politburo Standing Committee.
The article quotes sources as saying, "Because news of such a big deal is likely to provoke a counterattack from Zhou Yongkang and his followers, military exercises are meant to deter a possible military coup, while the cancellation of civil aviation is to prevent officials from fleeing.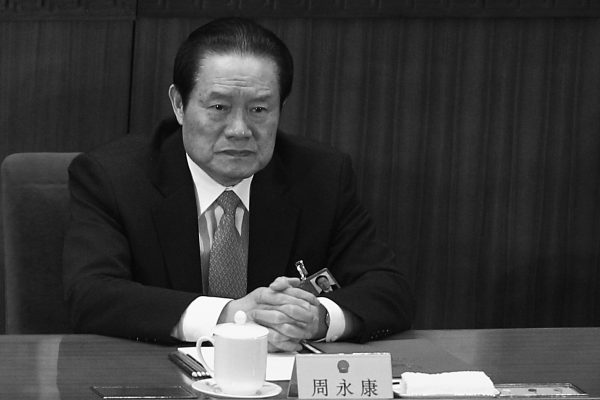 Hong Kong media outlet Ming Pao also published an article in January the following year, claiming that the 12 airports had simultaneously been ordered to suspend operations in order to catch Zhou, the "big tiger" who was trying to flee.
"Tiger" is a metaphor used in Xi Jinping's anti-corruption campaign to refer to corrupt senior officials.
The article said that Zhou had controlled the CCP's political and public security system for many years and had a large number of underlings throughout the system, which is a condition that other "tigers" do not have.
Chinese authorities announced that Zhou had been investigated on July 29, 2014.
Zhou was sentenced to life in prison in 2015 for bribery and "disclosing state secrets".