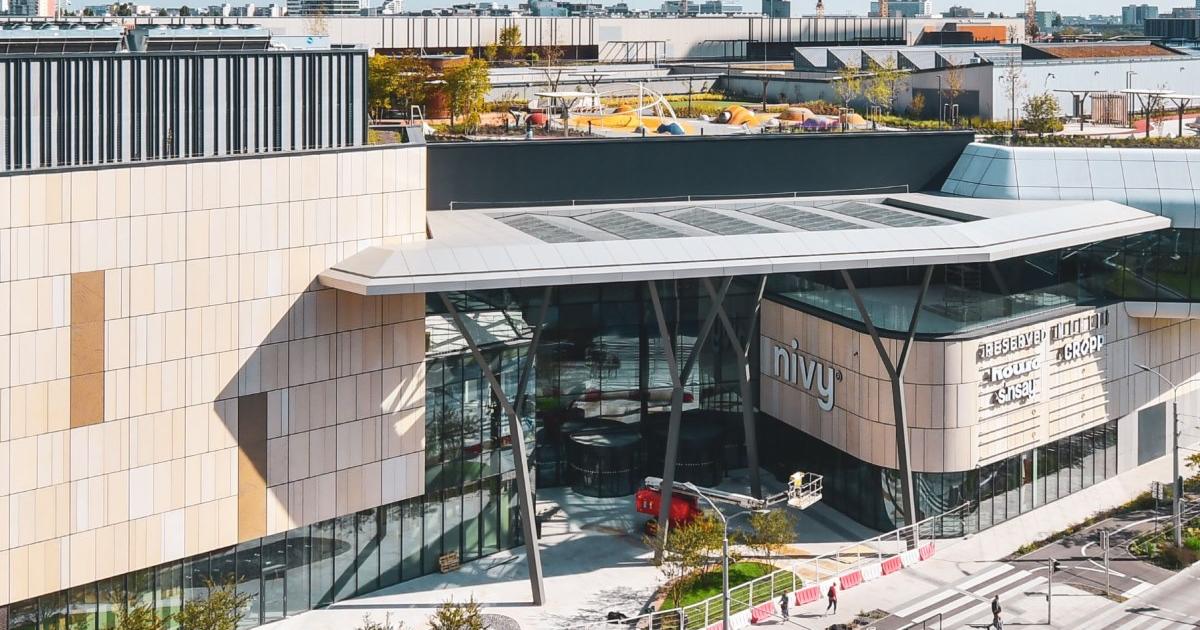 Bratislava opens airport-style bus station
Bratislava opens airport-style bus station
The new Nivy station includes shopping and catering areas, a green roof with gardens, a running track and facilities for active recreation and sport
After years of construction, Nivy Bus Station in Bratislava will be inaugurated on September 30 with a free program for adults and children including a live swing group, developer HB Reavis has announced. The modern airport-style bus station replaces the old bus station in the same location – strategic Mlynské nivy street. During the reconstruction works, bus traffic was served by a temporary station in the nearby Bottova Street.
Green roof with extras
Presented by the investor as the most beautiful and modern gateway to the Slovak capital, the new station includes shopping and catering areas, as well as a spectacular green roof the size of two football fields with gardens, a running track and facilities for active recreation and sport.
The new bus station will be airport-style with 36 platforms (11 used by long-distance and international lines and 25 for intercity connections), seven exits and 86 bus stops offering wheelchair access. The station is equipped with nine LCD TV panels, a large airport-style LED wall and several self-service touch terminals, allowing the arrival and departure of buses to be monitored in real time.
Easy access
The station is accessible to public and private transport and has an underground car park with 2,150 spaces. HB Reavis ensures that comfortable access is also provided for cyclists and pedestrians.
The station district is located underground in the first basement. Despite this, a powerful air conditioning system of 60,000 m3 per hour ensures an adequate microclimate whatever the season. On the same floor, passengers can also visit shops, pharmacies and fast food restaurants.
Other essential facilities include luggage storage, lost items, information desks, areas for families with children, and rooms for changing and breastfeeding. The waiting area with benches offers 80 seats with charging sockets for phones or laptops. There is a free Wi-Fi network throughout the resort.
Safety first
Regulars remember the dark corners of the old station they tried to avoid. To address this concern, the new station has been designed to avoid every nook and cranny, allowing smooth and safe passage. The whole area is under camera surveillance. The feeling of security is further reinforced by the presence of a police station within the Nivy complex.
Construction of the Nivy complex began in May 2017 with work on the 125m office building called Nivy Tower, while the overhaul of the old Mlynské nivy bus station began five months later.