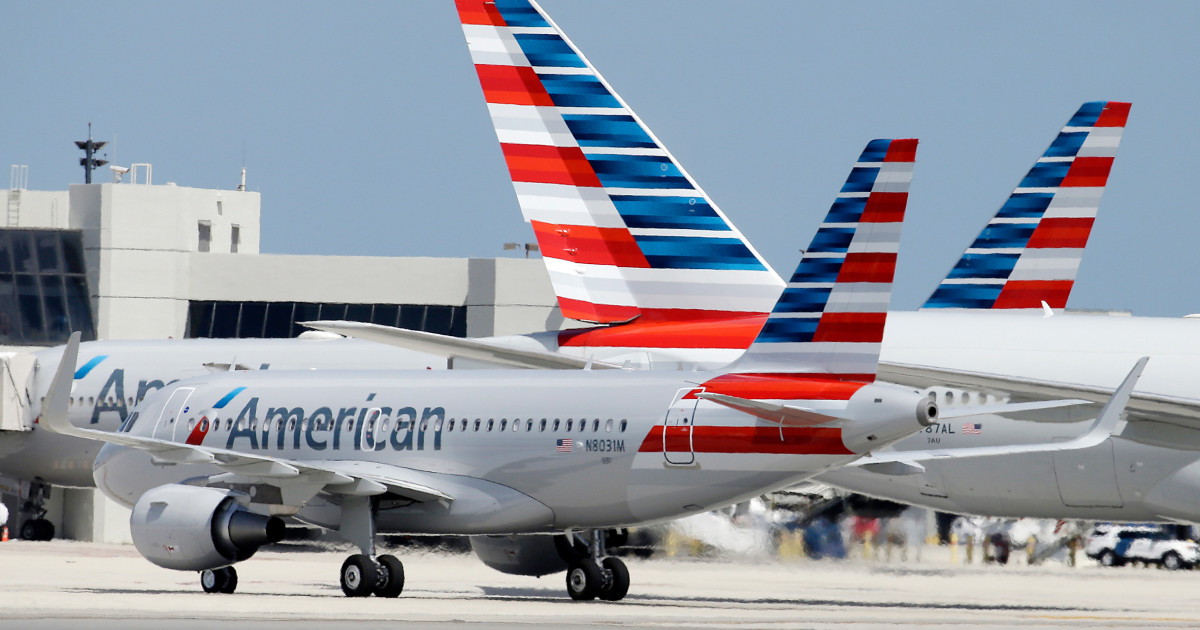 American Airlines passenger charged after punching flight attendant
A Californian man who was captured on video punching a American airlines A flight attendant in the back of the head on a flight from Mexico to Los Angeles has been arrested, federal prosecutors have said.
Alexander Tung Cuu Le, 33, of Westminster, was charged on Thursday with one count of interfering with flight crew members and attendants, a felony that carries a maximum statutory sentence of 20 years in federal prison, the Justice Department said in a statement. Press release.
The charges come after the FBI said it arrested an American Airlines passenger suspected of interfering with a flight crew, an incident that took place on a flight from San Jose del Cabo, Mexico, to Los Angeles on Wednesday.
American Airlines said law enforcement was waiting for Flight 377 when it landed in Los Angeles "due to a unruly passenger who physically assaulted a flight attendant.
He said the plane was able to land safely and taxied to the gate, where officers removed the passenger.
In a video shared on social media, a stewardess walks away from a passenger after appearing to say, "Yeah, that's no." The passenger comes running up and appears to punch the attendant in the back of the head, prompting the other passengers to scream, with one shouting, "Oh my God!" It was not immediately clear what led to the incident.
The Department of Justice shed light on what might have happened before the incident.
Le allegedly first got up from his seat about 20 minutes after takeoff as flight attendants performed food service, the department said, citing an affidavit filed with the complaint. He then allegedly grabbed an attendant's left shoulder, asking for coffee, before moments later grabbing the attendant by both shoulders, prompting them to "adopt a defensive posture".
The passenger then moved to the front of the plane and "would have strolled near the first-class cabin" before sitting down in an unoccupied aisle, the department said. Another flight attendant approached Le and asked him to return to his assigned seat, he said.
Le allegedly refused to comply and instead stood up and "took a fighting stance," clenching his fists with both hands, which the flight attendant "interpreted as a threat," the department said. The passenger was accused of swinging his arm at the stewardess but missed, he added.
As the flight attendant turned around to point out Le's behavior to the pilot, that's when the passenger allegedly ran up to him and punched him in the back of the car. head.
After allegedly assaulting the flight attendant, Le then fled to the rear of the plane, the department said. Several passengers apprehended him near an exit row and he was moved to another row, where his hands and legs were handcuffed, he added. Authorities said Le continually unbuckled his seatbelt, prompting flight attendants to restrain him in the seat with seatbelt extenders before the flight landed.
American Airlines said it would work closely with law enforcement in its investigation.
He also said the passenger "would never be allowed to travel with us in the future".
"Acts of violence against our crew members are not tolerated by American Airlines," he said.
Thanking the crew members for taking action, the airline said: "Our thoughts are with our injured flight attendant, and we are ensuring that they and their fellow crew members have the support they need right now."
US airlines reported a dramatic increase in disruptive or violent incidents last year, with the Federal Aviation Administration recording 5,981 "unruly passenger reports". Most appeared to involve federal requirements that masks be worn due to the coronavirus pandemic, according to the FAA.
This article originally appeared on BNC News.