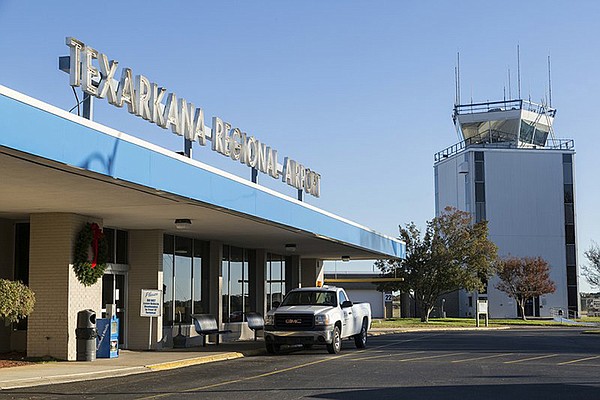 Airport manager calls for increased service from United
TEXARKANA, Ark. — United Airlines was the key topic Thursday at the Texarkana Regional Airport Authority's regular monthly board meeting.
Earlier this year, the airport helped United secure an $800,000 Airline Small Community Services Development grant from the U.S. Department of Transportation, airport executive director Paul Merhlich said Thursday during a briefing. the regular monthly meeting of the airport's board of directors.
Merhlich said that to date, United has spent 44% of the grant on start-up costs for its daily return flight to Houston.
The executive director said he would like to see United increase the service to twice a day. However, the route currently accounts for only 27% of passenger capacity, Merhlich said.
Although there has been a recent improvement in passenger numbers, Merhlich said the airport would like to see United's Houston route reach at least 60% capacity over the next few months.
Merhlich said United intend to stay with Texarkana Regional until at least October before deciding their future at the airport.
United officials in Chicago could not be reached for comment on Thursday evening.
In other business, board members agreed to approve work orders for architectural and engineering services on the passenger terminal under construction. Specifically, the orders provide for the completion of interior wall, ceiling and floor design work.